Dec 7, 2021, by Invitation · 8-27th Register for hours · 6pm to 7:30pm
Arts & Conversations
Each opening night will start with cocktails from 6-7:30 p.m., guests will need to register here.
"Great Art picks up where nature ends" Marc Chagall
Bio
KAVI GUPTA | GALLERY
Throughout our history, it has remained crucial that we pursue the vision of a contemporary art field that is inclusive, diverse, and dynamic. Kavi, our founder, was born in Chicago to parents who immigrated from New Delhi, India. Before coming to America, the Gupta family was deeply involved in supporting the arts, and they brought that passion with them to the United States. Kavi's father, an architect and engineer who worked on many significant buildings in the Chicago area, raised Kavi in an environment of creativity and taught him to think big. Throughout his undergraduate and graduate studies, Kavi immersed himself in the complementary worlds of art and business. His ambitions led him to learn everything he could about art history, and then to dedicate himself to making a life in the art world.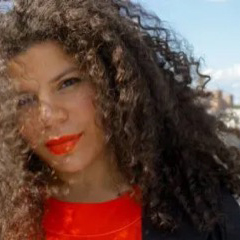 Artist
Firelei Báez
Firelei Báez is interested in how culture and identity are shaped by inherited histories. Her work reveals the incomplete nature of our communal stories while constructing more egalitarian social narratives so a more equitable future might emerge.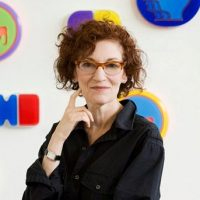 Artist
Beverly Fishman
Beverly Fishman employs a variety of techniques to explore technological, scientific, and biological systems of perception and representation, instigating constructive conversations about the ways people see their bodies and minds and form their identities.
Artist
Jeffrey Gibson
Jeffrey A. Gibson is a Mississippi Choctaw-Cherokee painter and sculptor from the United States, based in Hudson, New York.
Artist
Deborah Kass
Deborah Kass is an American artist whose work explores the intersection of pop culture, art history, and the construction of self. Kass is a fan of popular culture and a rigorous student of art history, and considers all of the existing artistic content as useful material from which to draw.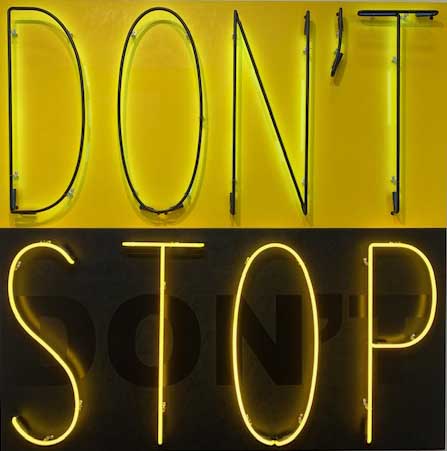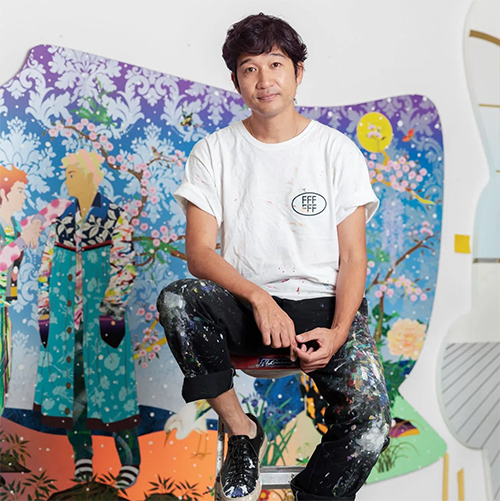 Artist
Tomokazu Matsuyama
A first-generation Japanese American who lives and works in New York City, Tomokazu Matsuyama (b. 1976, Gifu, Japan) has developed a singular aesthetic grounded in an elegant expression of what he refers to as "the struggle of reckoning the familiar local with the familiar global." As a bi-cultural visual artist, he is keenly aware of the nomadic diaspora, a community of wandering people who seek to understand their place in a world full of contrasting visual and cultural dialects.
Artist
Mary Sibande
Mary Sibande is a sculptor, painter, and installation artist whose work not only interrogates the current intersections of race, gender, and labor in South Africa, it actively rewrites her own family's legacy of forced domestic work imposed by the then-Apartheid state. Through photography and sculpture, Sibande employs the human form as a vehicle for a focused critique of stereotypical depictions of women, particularly Black women in South Africa. For Sibande, the body is the site where history is contested and where Sibande's own fantasies can play out.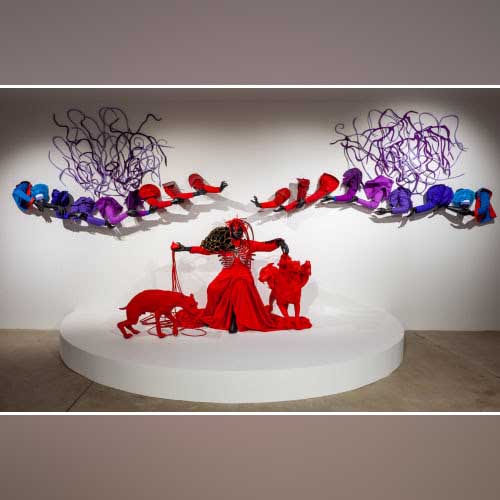 Artist
Mickalene Thomas
New York based artist Mickalene Thomas is best known for her elaborate rhinestone, acrylic, and enamel paintings. She introduces a complex vision of what it means to be a woman and expands common definitions of beauty. Her work stems from her long study of art history and the classical genres of portraiture, landscape, and still life.